Fantasy. Mystery. Detectives. Annoying best friends. What more do you need to know? Well, clearly more otherwise I would have no reason to write this blog post! Onwards!
*as with most of my posts, spoilers ahead!*
1) The Nancy Drew and Hardy Boys series by Carolyn Keene and Franklyn W. Dixon
I love the 60s/70s vibe of Nancy Drew and Hardy Boys. Intrepid Nancy can do everything- she is the all-American girl, after all! The Hardy Boys are similarly renaissance men. Reading these books when I was little, I always wanted to be similarly adept at sports, socialising, and being a detective.
These three travelled to many different places, and with the assistance of loyal friends, cracked many a difficult secret. My love of them grew as I discovered the TV show set in the 80s, and the Her Interactive computer games. I spent many a night solving puzzles to unlock secret passageways!
2) Disaster With the Fiend by Sheila Lavelle
Charlie is a sweet girl whose best friend, Angela, constantly undermines her as a person. I think we've all had that cheeky, naughty friend who is looking out for their own skin, and while it seems unfair, it does colour your childhood, doesn't it? In the end, Charlie always manages to score a giant victory over Angela, and I always cheered a lot. Vindication! Bonus: Charlie has a dog, and who doesn't love dogs?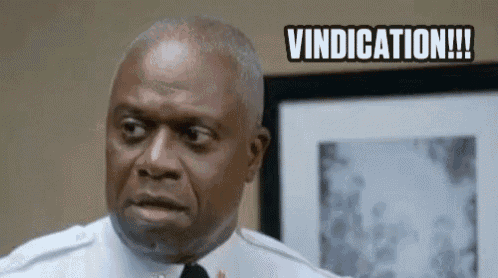 Re-reading these as an adult, I always wonder what Charlie and Angela's relationship would be like as they grew older. I think that Charlie would stop being friends with her during uni and then end up with a pretty awesome life. Angela, I feared, would end up being lost and friendless while bouncing around from job to job. How adulthood puts sad spins on the innocence of childhood!
3) The Faraway Tree series by Enid Blyton
Oh my. Where to begin? This inspired hours of make-belief playing for little RL, making pop buns or travelling up to another land at the top of the tree. These books follow 3 children and their magical friends from the tree, +/- a couple of added in characters. They go to the Land of Goodies, and the Land of Secrets, as well as Toyland (plus many more, naturally).
As a child, nothing is more fantastic than the idea of having a new place to explore every couple of days. The tree was a source of inspiration to me, saying that I could experience many things in life and that making mistakes happens naturally to us all.
4) Archie Comics
Let's get the discussion about Riverdale out of the way. I'm not a huge fan, but that's probably because I love the old Archie comics. The show is super dark and it's like Pretty Little Liars, in my eyes. I'm sure I would have enjoyed it far more had I not read the comics first. To be fair, I love the diversity they've put into that show!
Back to the comics: I liked their gags and adventures. These kids could do basically anything! They solved crimes, had larger-than-life experiences, but also did things any average teen did. I also loved the variety of outfits they all had. To be sure, they were all fiercely independent in their sense of style! I did come to realise that I did not like Archie: he jerked around both Betty and Veronica, and just seemed like a lamewad. The real hero was definitely Jughead.
Tell me about some books that shaped your childhood below!
Cite your ish:
– GIF
– book cover